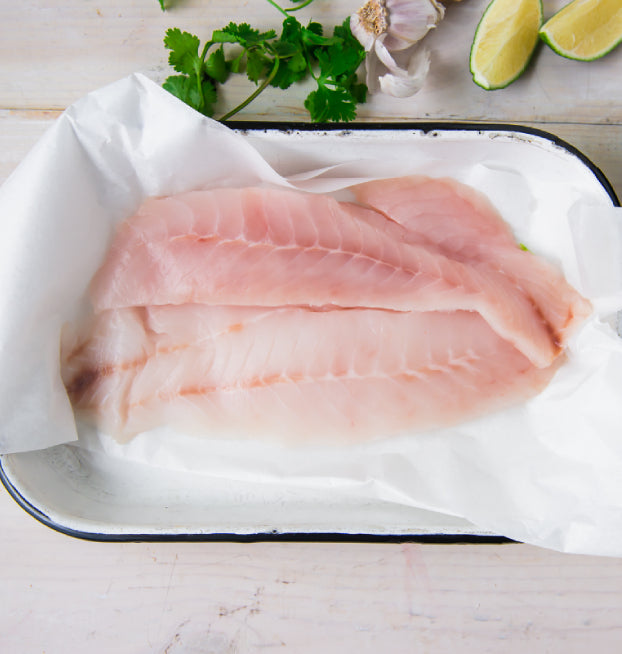 Rockfish and Lingcod
Mild in flavor, yet extremely versatile, wild-caught Alaskan rockfish and lingcod are the bread and butter of five-star weeknight seafood meals. Chefs admire lingcod for its firm texture and some even consider it lobster-like. Turn its mild sweetness into a delicious weeknight meal by pan-searing with butter, lemon, and capers, or serve it as a platter of oven-fried fish n' chips. 

As for our Alaskan rockfish, the sweet flavor and meaty texture make this fish the perfect choice for tacos. Bring the best of Alaska home to your dinner table and enjoy Taco Tuesday the right way with our Rockfish Tacos recipe.