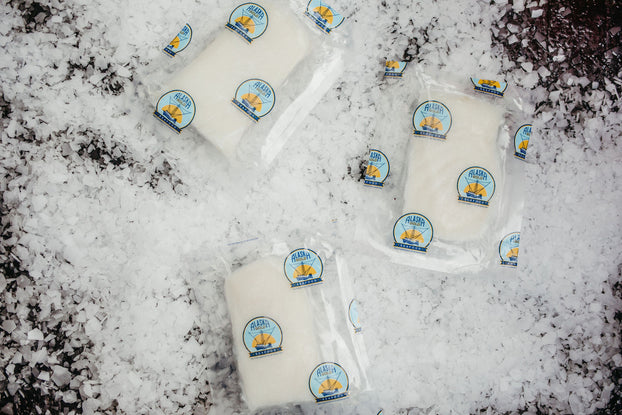 Alaskan Halibut for Sale
Wild halibut is the world's premier whitefish. With its silky texture and renowned versatility, our wild-caught Alaska Gold Halibut is as good as it gets. Alaskan halibut's snow-white meat has a naturally sweet yet delicate flavor and a firm texture that retains its shape with any cooking style, from making halibut risotto to simple pan-searing. There's a reason halibut is a go-to family favorite. Buy Alaskan halibut and see for yourself!
Packed with omega-3 fatty acids, selenium, niacin, magnesium, and other beneficial nutrients, wild Alaskan halibut boasts 38 grams of protein in each 6-ounce portion. One serving of halibut easily satisfies your dietary protein needs — and more. Packed in boxes of 5, 10, and 20 pounds, with free shipping to your door, order halibut from Alaska and enjoy its health benefits and superior taste.