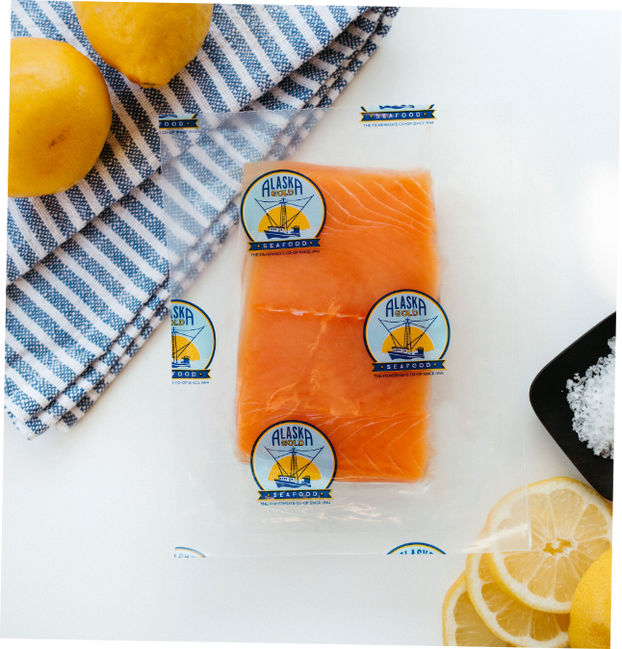 Seafood, the Right Way
At Alaska Gold, we believe quality begins with every boat. That's why we're committed to producing high-quality, all-natural seafood using traditional hook and line fishing methods. Since 1944, our fishermen have been driven by sustainability and dedicated to responsible practices that protect the wild salmon we love and their habitat. 
From the clean, clear Alaskan waters to the dinner plates on your table, our seafood is produced with you and the ocean in mind. Shop Alaska Gold products for the best line-caught wild Alaskan king salmon, coho salmon, halibut, black cod (sablefish), albacore tuna, rockfish, and lingcod.Taste tradition in every bite with Alaska Gold.