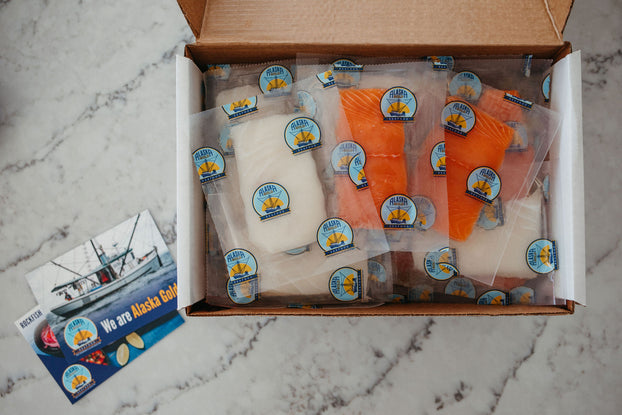 What is the Loyalty Program?
When you sign up for Alaska Gold's Loyalty Program, you're making the same commitment to quality that we make every day. Our Loyalty Program is designed to be flexible for your busy lives. With our Loyalty Program, you Subscribe and Save on getting our Alaska Gold Seafood delivered to your door. Cancel anytime. Choose the frequency of deliveries that make sense for you (monthly, every other month, every 6 weeks, etc.). You can switch up which fish you receive. You can make all these changes to your subscription—product, delivery frequency, pausing—by logging into your account. Or, we're always happy to help on our end via email or phone. To sign up, simply select a fish and box size for monthly orders straight to your door at a regularly discounted price. Join the Alaska Gold Loyalty Program today and commit to real, sustainable seafood.
How It Works

Step 1
Select your favorite fish for your monthly subscription

Step 2
Sign up to join the Alaska Gold Loyalty Program

Step 3
Review your subscription and check out

Step 4
Enter shipping info and place your order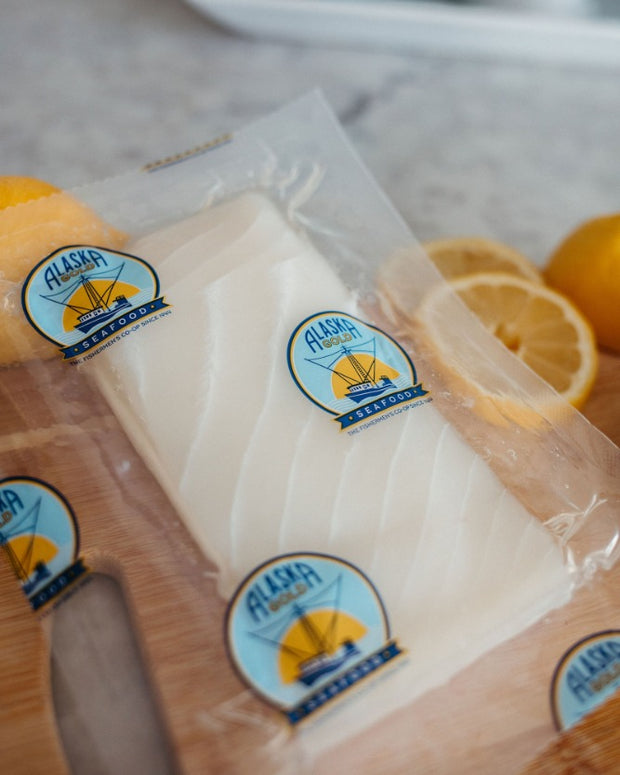 Try Us and Fall In Love with Our Fish
" We were planning a dinner party and wanted to cook Nobu's miso black cod. Alaska Gold Seafood had competitive prices plus free shipping. Our shipment arrived on time and still frozen! The portions are reasonable and individually vacuum sealed. We're really happy with the overall experience and will order again. "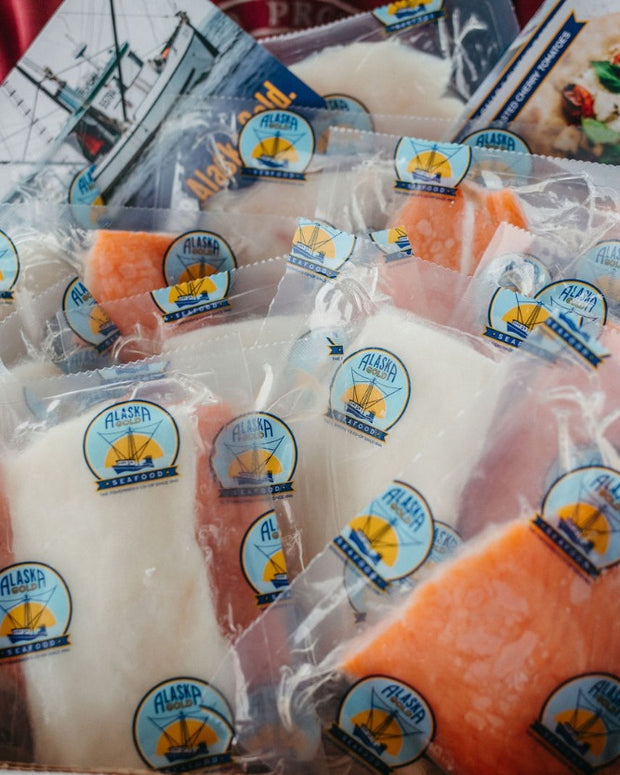 So Clean So Fresh
" I received last week my first order of the Coho Salmon. Well, I am so pleased. The salmon taste so fresh and the packaging is just so clean. It is as if I caught it. So clean and fresh. "