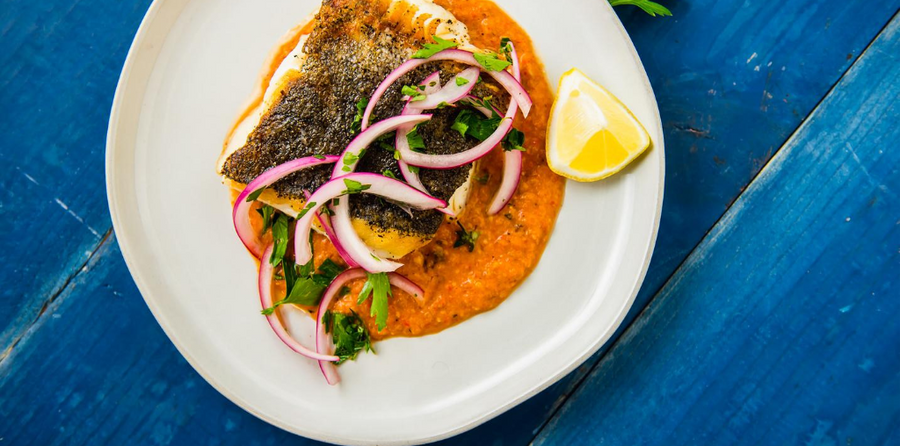 Dear Alaska Gold customers,
When customers ask us what's our favorite fish, it's difficult to pick one because we have just about all of them in our home freezers. But the fish I keep coming back to is our Alaska Gold Sablefish. I'll thank my wife who says I bring home the "bacon" when I bring home our sablefish. Rich, delicious, complex, Alaska sablefish is a unique treasure of a fish.
Our fishermen and people on the West Coast tend to call sablefish "black cod." But the name "black cod" does not do this fish justice. I've never worn a fur coat, but the velvety texture of sablefish is what I imagine the soft fur of a sable to be like. When I talk to customers in Hawaii or from Asian or Pacific Island backgrounds, they refer to sablefish as "butterfish" for its buttery taste which also does better justice than "black cod."
Whatever you call sablefish, I notice several things when I eat it. First, a rich texture. Then there's a heart-warming feeling I get in my belly—it's deeply satisfying. Third, every time I eat sablefish, I feel like my skin glows. There have been studies showing the benefits of omega-3s to skin care (note that sablefish has more omega-3s than any other fish we sell).
This is a unique fish, but my at-home preparation rarely varies from marinating it for 24-48 hours in a salty-sweet marinade. As a hobbyist beekeeper with plenty of honey on hand, I make a marinade of honey, soy sauce, sesame oil, rice wine vinegar, and some miso paste for complexity. However, sablefish is versatile and for those who like specific recipes, this Black Cod with Romesco made with our Sablefish Portions is about as elegant as it gets.
For customers who haven't had the pleasure of working with my fellow fish monger Nancy, she's a mountain climber and distance runner whose adventures are fueled by her favorite Alaska Gold seafood item, our Smoked Sablefish. In addition to trail snacks and appetizers, our Smoked Sablefish also makes a wonderful substitution to bacon in breakfast scrambles.
I've been grilling our Black Cod Tips and Black Cod Collars. On cooler days, I make stir fries and soups with our Black Cod Bites.
Let us know how we can clear up some of the mysteries around sablefish, which is a rich, delicious fish that is still relatively unknown by most Americans.
With gratitude,
Kendall
And The Folks at Alaska Gold Seafood