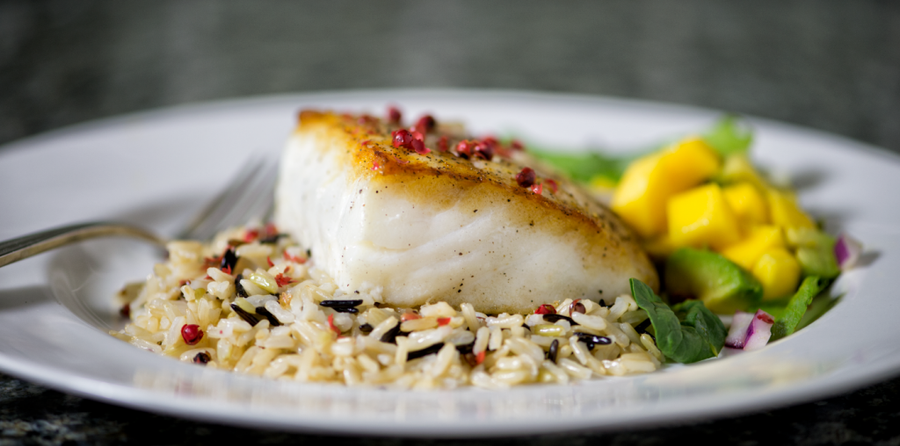 Mother's Day is Sunday May 8th. Treat mom to some special seafood, like our Alaska Gold halibut.
Quick and elegant, we'll show you how to make this pan-seared halibut in our recipe video.
Another great option is to grill a cedar plank salmon for mom. Check out our cedar plank salmon recipe video here.
Cedar Plank Salmon
For those who want to try something decadent and exotic, we recently used our ceramic oven to slow-cook a sablefish fillet and the results were heavenly. We cooked the large filet (~ 2 pounds) for 45 minutes at 285º F with a homemade teriyaki sauce, with the following ingredients brushed on before and during the cooking process:
¼ c soy sauce
¼ c water
1 T finely chopped garlic
1 T finely chopped ginger
2 T aji mirin (can substitute with rice vinegar)
1 T sake
1 T toasted sesame oil
1 T honey
Dash of black pepper
See our other Seafood Recipes here. Alaska Gold Seafood is caught by members of Seafood Producers Cooperative, many of whom are moms, like Linda Behnken and Becky Haun. Here's Becky Haun on what it's like to be a mom and raise kids on a boat. What moms do is really special. Here's a shout-out to all the moms out there, who bait and set the hooks, who clean the fish, who keep the boat running, who catch the fish we eat, and who help raise our future fishers and eaters.  Happy Mother's Day!