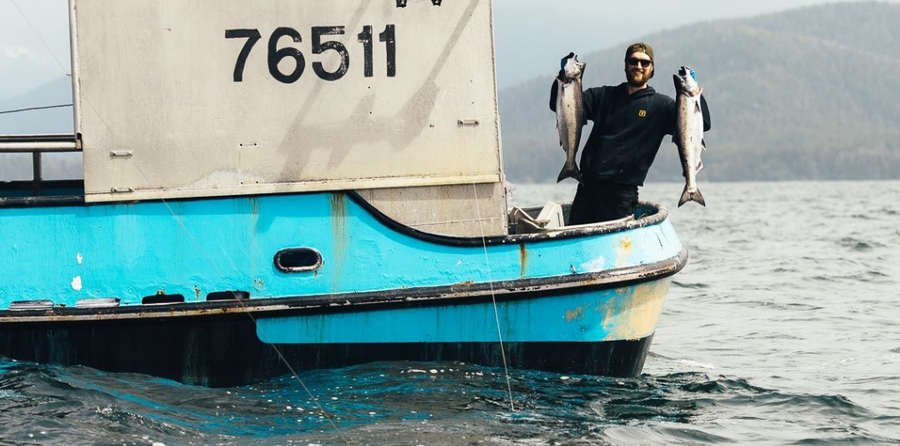 Eating seafood can improve your mood. Really.
Omega-3s block the actions of inflammatory chemicals, protecting the brain from harmful toxins that can alter function and distort mood. Omega-3 fatty acids encourage brain cell membrane integrity and fluidity. Research suggests that a deficiency in EPA/DHA, long chain Omega-3 fatty acids that are found in seafood, like salmon, black cod, and albacore tuna, can predispose people to chronic illnesses like Alzheimer's Disease and impair cognitive function. In one study, Australian researchers discovered that Omega-3s may prevent psychoses in those aged 12-25, an age most susceptible to mental illness. As a bonus, a study from Sweden revealed that children that eat oily fish like salmon, tuna, and black cod, have a reduced risk of nasal allergies. That's happy news for those of us who love fish!
Research has shown people who eat diets that include seafood have lower risk of chronic diseases and scientists are continuing to research how seafood affects our overall health. In many cases, DHA-rich seafood may be helpful in slowing, or even stopping, progression to serious disease for a number of different ailments.
It's important to get the right type of Omega-3 Fatty Acids. Omega-3 fatty acids cannot be produced in the human body and must be produced by outside sources. Many people use omega-3 supplement for a few weeks, notice no difference in their health, and give up. There is no real way of knowing that the claims on the side of a bottle are indicative of a good product.  There are varying amounts of Omega-3s in supplements. The Omega-3s might contain short chain Omega-3s instead of the vastly more preferred long chain Omega-3s in seafood. It's also not entirely certain that we process the Omega-3s in supplements as well as we do in a delicious meal, such as grilled salmon, miso-marinated black cod or a tuna melt made with line-caught tuna, which is much higher in Omega-3s than conventional tuna.
So what can you do? Eat seafood three times a week! Wild Salmon, black cod, and line-caught tuna are as healthy as you can get and loaded with Omega-3s in their most authentic and purest form to nourish your brain. The Omega-3s in seafood also reduce heart disease and lower cholesterol. Studies have also found that fish oil can help combat ailments such as rheumatoid arthritis, breast cancer, and migraines. Furthermore, salmon is an excellent source of protein and essential amino acids.  Omega-3s also offer special support for joint cartilage, insulin effectiveness, and control of inflammation in the digestive tract and joints. Seafood and Omega-3 Fatty Proteins are the ultimate super food and have been recognized by many as having the potential to improve our physical and mental well-being.