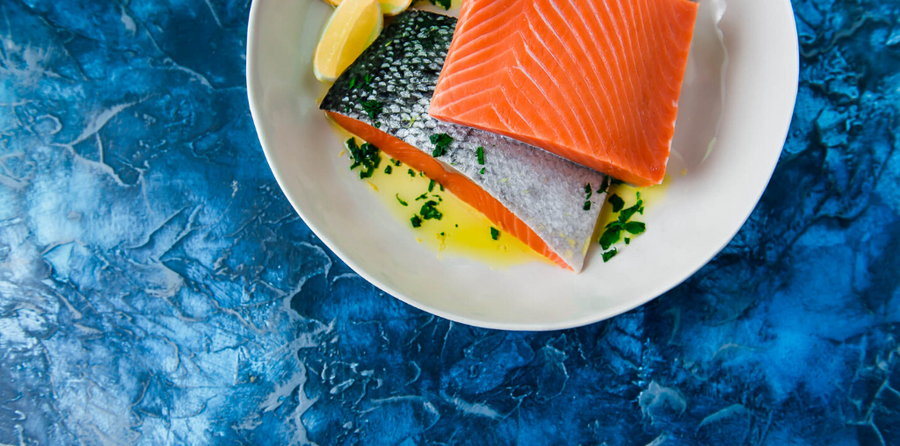 Dear Alaska Gold customers,
Our fishermen-owned co-op has been working hard to safely harvest the world's best seafood. Serving our Alaska Gold Seafood offers a way of life and food security for southeast Alaska's coastal communities and Americans all over the country who receive our seafood.
This month we're celebrating Mediterranean cuisine and wholesome routines with our premium-quality line-caught Alaska seafood.
Plant-based diets that include seafood, such as a Mediterranean-type diet, are scientifically proven to be one of the best dietary approaches for the prevention of chronic disease and the improvement of overall health through nutrition. Combining plants and seafood together as part of a regular diet creates a nutrient synergy that fills in nutrient gaps, such as EPA, DHA, Vitamin D, and B12, that can be missing in exclusively plant-based diets and improves absorption of essential nutrients that the body needs.
Wild Alaska Seafood—particularly our Coho Salmon, Sockeye Salmon, and Sablefish, which all contain 90% of the daily recommended dose of vitamin D—is one of the few excellent natural sources of vitamin D. Vitamin D boosts the immune system, builds strong and healthy bones, heart, muscles, lungs and brain, and is key for good overall health.
In addition, fatty fish such as wild salmon and sablefish contain heart-healthy fats, such as unsaturated fat. Fat is necessary for the absorption of important fat-soluble vitamins such as A, E, D and K. Without fat in an individual's diet, these nutrients are poorly assimilated by the body and can set one up for nutrient deficiencies.
Check out this delicious Seared Coho Salmon with Olive Salsa Recipe.
We hope you're safe and well.
With gratitude,
The Folks at Alaska Gold Seafood