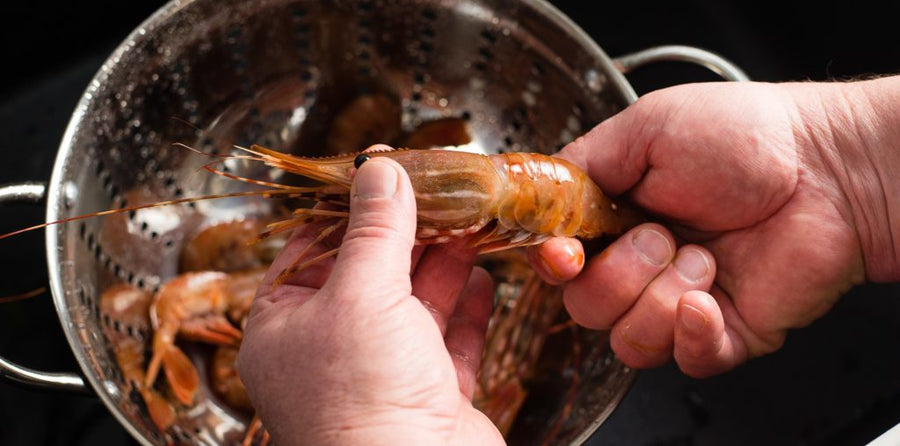 This simple and robust stock is made from our wild Southeast Alaska Spot Prawn shells. The stock will be ready in 30 minutes.
We recommend using this stock in our cioppino recipe. The stock would also work well with soba noodles, ginger, and green onions for an easy breakfast broth or bone-warming soup. It is also perfect for use as the broth in a spot prawn risotto recipe.
Ingredients
2 tbsp. olive oil
3 cups of shrimp/prawn shells and heads
½ red onion
3 garlic cloves, smashed
3 sprigs of fresh thyme
5 cups of water
Directions
Place medium sized pot over medium-high heat and drizzle with olive oil. Add shrimp shells and cook for about 5-6 minutes, lightly toasting the shells.
Next add onion, garlic, and thyme and pour in water. Cover pot with lid, bring to gentle boil, and cook for 30 minutes.
Once done, drain stock through mesh strainer, pressing onto the solids to get every last bit of stock out.
Allow to cool completely before storing or freezing for later use.
 Yields approximately 5 cups stock