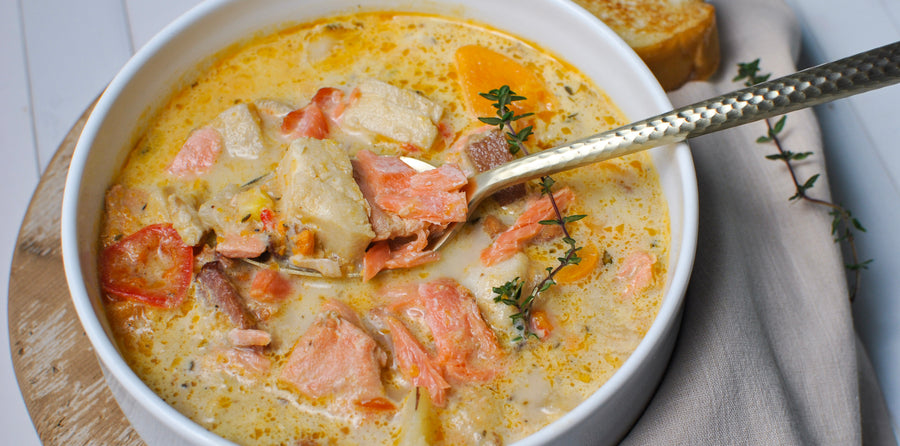 Alaska Gold Holiday Fish Chowder
using Alaska Gold Standard Variety Pack & Smoked Salmon
Recipe by Suzy Sakamoto, The Perfect Tide
Serves: 10-12
Ingredients:

Remove bacon drippings, leaving about 2 tablespoons in the pot. Stir in onions, thyme, old bay, and garlic, and cook for 5 minutes while stirring occasionally.
Add wine, stock, and water, and allow to come to a boil while stirring.
Add potatoes and sweet potatoes, and cook with the lid off until just about fork tender but not fully cooked, roughly 10-15 minutes.
Add peppers, cream, and milk, and cook for 5 minutes.
While the pot is at a boil, stir in the fish, bacon, and corn and cook for another 5 minutes. Remove from heat and let sit for 5 minutes. Add salt to taste.
Serve in bowls and garnish with Alaska Gold Smoked Salmon.