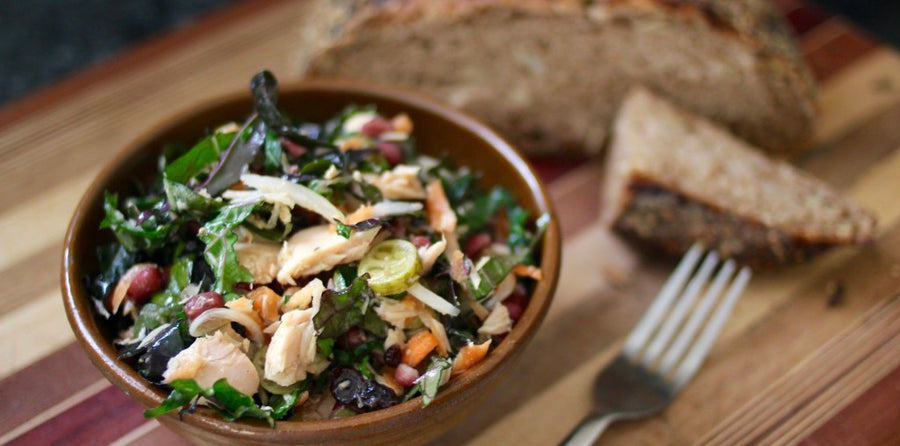 Once they try our gourmet canned tuna, our customers are hooked. Our tuna is nothing like any tuna our customers have ever tried before and we hear it all the time. "This is the best canned tuna…Just how did it get so good?" customers ask.
There are two simple answers:
1) We start with an extremely high quality albacore tuna. Seafood Producers Cooperative has been known as a bellwether of quality seafood for over 70 years. Starting off as a co-op for halibut fishermen and now known for its line-caught salmon, when co-op members started fishing for albacore tuna, primarily off the Washington state coast, we brought the same standards of quality we bring to our salmon and halibut. This commitment to quality starts on the boat and continues all the way to the customer. For starters, North Pacific Albacore Tuna are rich with Omega-3s because, with the hook and line fishing methods and location, we are targeting younger albacore tuna that are very actively feeding.
Once on the boat, albacore are placed on a cushioned platform. They're bled immediately, which is essential for maintaining a fresh sashimi quality. The fish are rinsed and then begins the very important step of getting the fish to as cold a temperature as quickly as possible. The freezers on our members' boats get down to 40 below zero and the tuna is frozen rock solid to the core within 12 hours. And this temperature is maintained stable.
2) Our canning process is extremely simple. The tuna are filleted and then cut into steaks, which are put in cans with a few grains of salt. The fish is cooked just once in a retort, or pressure canner whereas most store-bought tuna is cooked twice. Cooking just once means that the healthy oils aren't cooked off. We also only use the loin, so in the can you're getting a sashimi-grade tuna loin, cooking once lightly in a can, so that you can eat wherever or whenever you want a very delicious, highly nutritious premium-quality snack. There isn't any filter…just a few grains of salt and that sashimi-grade tuna steak.
Albacore tuna is caught all over the world. But it is widely regarded among sushi chefs that the line-caught albacore tuna caught off our Pacific Northwest Coast is the best tasting and most nutritious. Caught between June and October when the juvenile albacore are following feed about 50 to 250 miles off the coast to bulk up for winter, these tuna are gorging on nutrient dense prey, eating a quarter of their weight each day in anchovies and sardines. Their oil content gets up to nearly 21% and their Omega-3 oils make them super good for your brain and heart. Our line-caught albacore tuna is absolutely delicious and is considered one of the healthiest fish on the planet, both for body and planet. Line-caught, otherwise known as troll-caught, albacore tuna caught off the Pacific Northwest coast gets a "Super Green" rating from the Monterey Bay Seafood Watch and is MSC-Certified. This is the best canned tuna you'll ever eat.
Check out this tuna salad recipe from Food Network Star Emma Frisch.