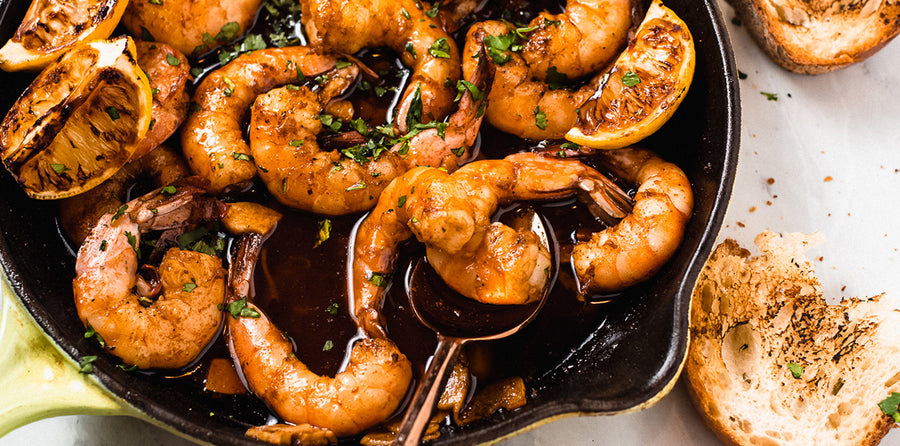 Ingredients
1 lemon cut in quarters
1/2 cup olive oil
 4 medium-large garlic cloves, sliced very thin
1 teaspoon smoked paprika
1 pound Alaska Gold Wild Prawns, tails on and shells removed
Salt and pepper
Chopped parsley
Toasted bread for serving
Instructions
1.    Heat a skillet or cast iron over medium-high heat and char the cut lemons, this will give it great smoky flavor.
2.    Pour olive oil in the skillet and bring to medium heat. Add sliced garlic cloves to the oil and cook for 1-2 minutes, not allowing the garlic to turn brown, just let it soften. Stir in the paprika.
3.    Add prawns and season with salt and pepper and stir everything together. Cook until prawns just turn pink on both sides, 2-3 minutes total.
4.    Once done, turn off heat, squeeze charred lemon over everything and garnish with chopped herbs. And get your bread ready for the most amazing dunking experience.