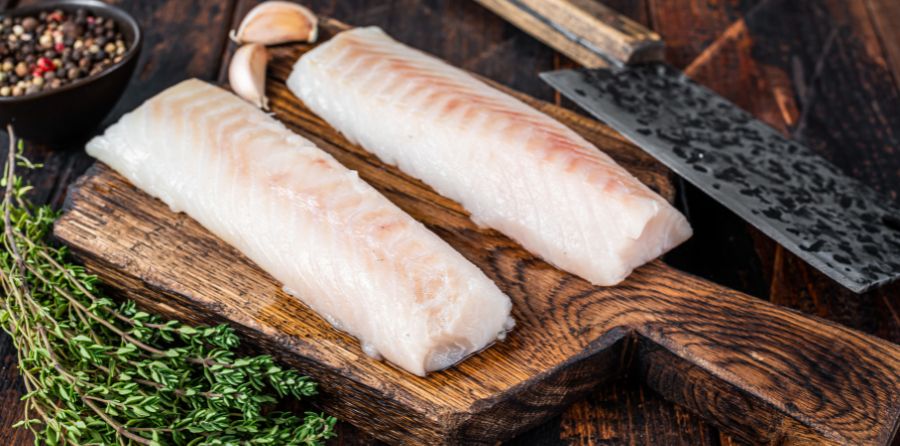 Alaskan black cod is an amazingly flavorsome, salutary fish that all lovers of good seafood will enjoy. But when you want to eat fish, you want to eat it fresh. This may leave you wondering about the best time of year to eat Alaskan black cod. Below, we'll go over what you need to know about Alaskan black cod, including when it's in season and at its freshest.
What Is Alaskan Black Cod?
The Alaskan black cod, also known as sablefish or butterfish, is a deep-sea species with a sleek, black body and cream-colored underbelly. Funnily enough, the black cod isn't actually a type of cod—it's a separate species.
What Does It Taste Like?
The Alaskan black cod is a flaky white fish with a mild taste and a soft texture similar to that of butter or velvet. You can cook black cod in many ways, but popular methods include smoking, sautéing, poaching, and roasting. Some recipes to try include pan-seared black cod served with pasta, baked black cod with a miso or honey glaze, black cod teriyaki, and black cod rice bowls.
The delicious taste isn't the only reason to eat Alaskan black cod. This fish also provides various vitamins and minerals that are beneficial to your health. It has the highest levels of omega 3 oil in the fish world, above even salmon and tuna. It also provides a healthy dose of vitamin B12, vitamin D, iron, calcium, copper, and protein.
What's the Best Time of Year To Eat It?
So when is the best time of year to eat Alaskan black cod? You can eat Alaskan black cod any time of year, but if you want it fresh, March through mid-November is the best time to include it in your meal plan. Availability from December to February is more limited because of fishing limitations put in place to protect these fish during their spawning season. However, you can still purchase frozen Alaskan black cod during this time period.
For tasty, fresh Alaskan black cod for your kitchen table, come and shop with Alaska Gold, a fisherman co-op proud to bring you the healthiest, most mouthwatering seafood from the North Pacific. You'll love our Alaskan black cod no matter how you cook it!