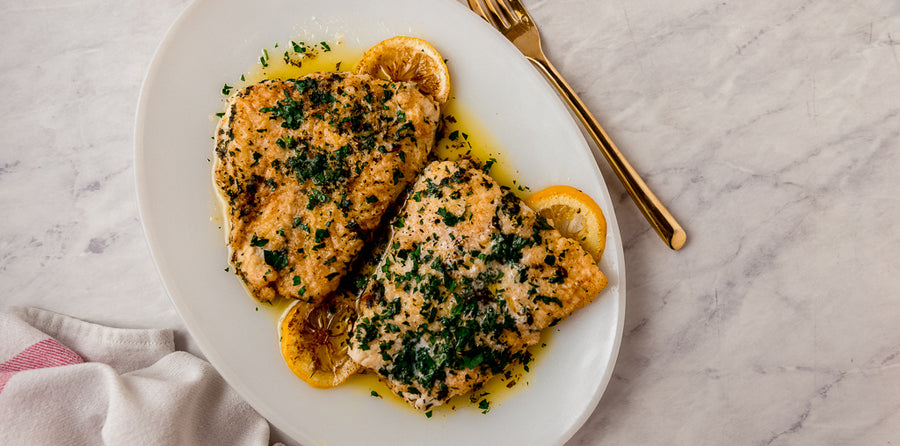 Pan Seared Lingcod with Lemon and Butter Recipe
Serves 2
2- 6 ounce lingcod filets
½ teaspoon Kosher salt
Ground black pepper
½ teaspoon paprika
½ teaspoon garlic powder
½ cup all purpose flour
3 tablespoons unsalted butter
2 tablespoons olive oil
1 lemon, half sliced and other half, juiced
Chopped parsley, for garnish
Use paper towels to pat the lingcod filets dry and season with salt and pepper on both sides.
Stir paprika, garlic powder and flour together and set aside.
Bring a large skillet over medium heat and add butter and olive oil. Dredge lingcod filets in seasoned flour and place in the hot skillet.
Sear lingcod for 2-3 minutes until golden brown and flip over and sear the other side for another 2 minutes.
Add lemon slices and lemon juice and baste fish with sauce.
Garnish with chopped parsley and serve.