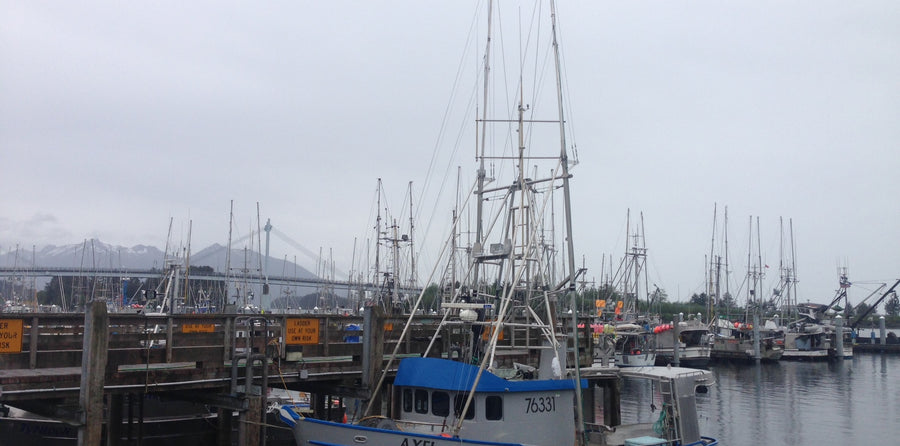 Many of our fishermen's cooperative members run family boats. They are part of the Seafood Producers Cooperative because their fathers, uncles or grandmothers were members. Some of our fishing families represent four generations of being members of Seafood Producers Cooperative. The fishing life teaches children about how to run a boat, how to run a business, how to identify an eagle, a humpback whale, or to quickly pick out a king salmon from a coho salmon and then correctly dress and fillet that salmon once it's on board. It's a unique life and it's no wonder so many children follow their parents into the fishing life.
Father and son on his first voyage.
Here's Captain Zack Foss of the F/V Axel with his son Max (6 months) on his very first voyage, a 2-day spring king salmon trip. Jacquie and Zack Foss are new members of Seafood Producers Cooperative. As Jacquie says: "We are new members of the Seafood Producers Coop and have really enjoyed our first year. We can't wait to show our kids the life we love, working on the water."
Our cooperative represents over 75 years of families growing up together on the water. It's not an easy life, but it's a good life. This history, this heritage in fishing, generations deep, is what makes our cooperative special. Everything we do we do because we take great pride in the quality we deliver to our customers.