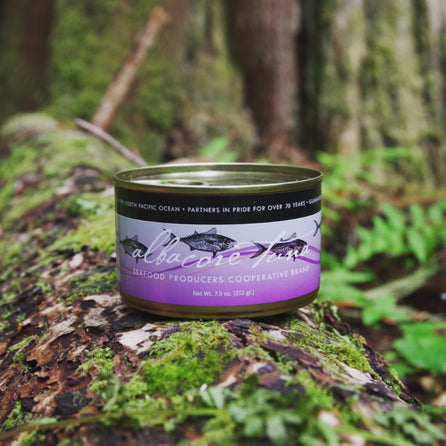 Our canned tuna is so good you can eat it right out of the can and enjoy a delicious snack on a hike, bike ride or at work. Easily portable and loaded with nutritional benefits, take a can of tuna with you on your next adventure.
At full web price our canned tuna $0.83 per ounce vs $1.20 per ounce for the leading snack bar. In addition, if one snack bar were the same size as one 56g tin of tuna it would have over 3 times the amount of calories from fat, while our tuna has half the saturated fat, twice the protein, and well over 1000mg of Omega-3 fatty acids.
Take our canned tuna on your next hike, bike ride or adventure and you'll be convinced! You can eat it right out of the can or put it in a jar with some nuts and dried fruit for a complete, nutritious meal on the road.
An ultra-marathoner customer of ours from Idaho who regularly orders our king salmon portions discovered our canned albacore tuna: "I am loving the canned albacore as a mid-day protein hit." He takes it on backpacking trips and other adventures outside of Sun Valley.